Why Glass-Front Displays Are Our Toughest Displays Yet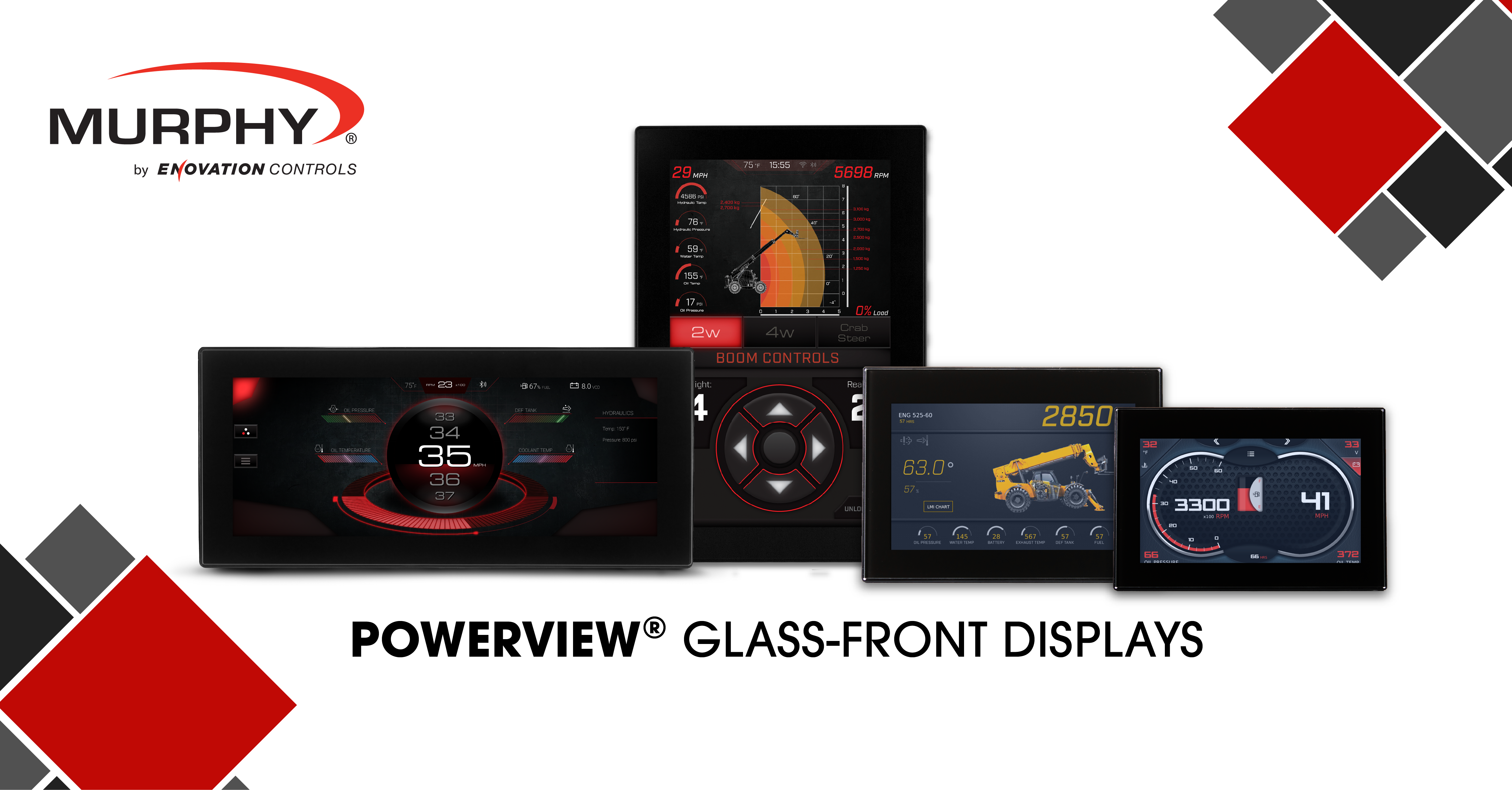 The latest Murphy PowerView® glass-front displays are the toughest displays we've ever made. So, why do we use glass?
Contrary to popular belief, glass screens thrive in rugged conditions better than most alternatives. Glass screens improve touch sensor performance and are more scratch resistant than most plastic screens. High-quality glass screens also deliver exceptionally clear images, making it an ideal choice for quick and easy screen viewing. The glass used in Murphy PowerView® glass-front displays performs well in outdoor applications that are continually exposed to humidity, heat, snow, ice and other severe climate conditions. Other display surfaces don't always hold up in rugged conditions and degrade over time. In short, the use of glass allows us to deliver a thin, clear, durable surface designed to withstand harsh environments and give users an accurate touch screen.
To make PowerView glass-front displays the best option for outdoor applications, the glass we use is also acid etched with anti-glare and low gloss properties. Glare on a glossy display can cause undue eyestrain and fatigue, but the anti-glare glass used in PowerView glass-front displays diffuses reflections so operators can focus on the screen without difficulty. Anti-glare glass, combined with the display's high-brightness LCD, make it possible to view and use PowerView glass-front displays in full sunlight.
PowerView glass-front displays come in a variety of display sizes and orientations and offer glove-friendly or non-touchscreen options to suit the needs of your application. These high-brightness, optically-bonded LCD screens are designed to thrive in all-weather environments and provide full sunlight viewability. To top it all off, this powerful family of displays is also equipped with the latest technology, including a high-performance processor that allows them to deliver full-color graphics and animations for a rich user experience.
Choose the rugged option and strengthen your outdoor application with glass-front PowerView displays. To learn more about how our toughest displays can work for you, click here or contact your Murphy by Enovation Controls sales representative.