Introducing the PowerView® 500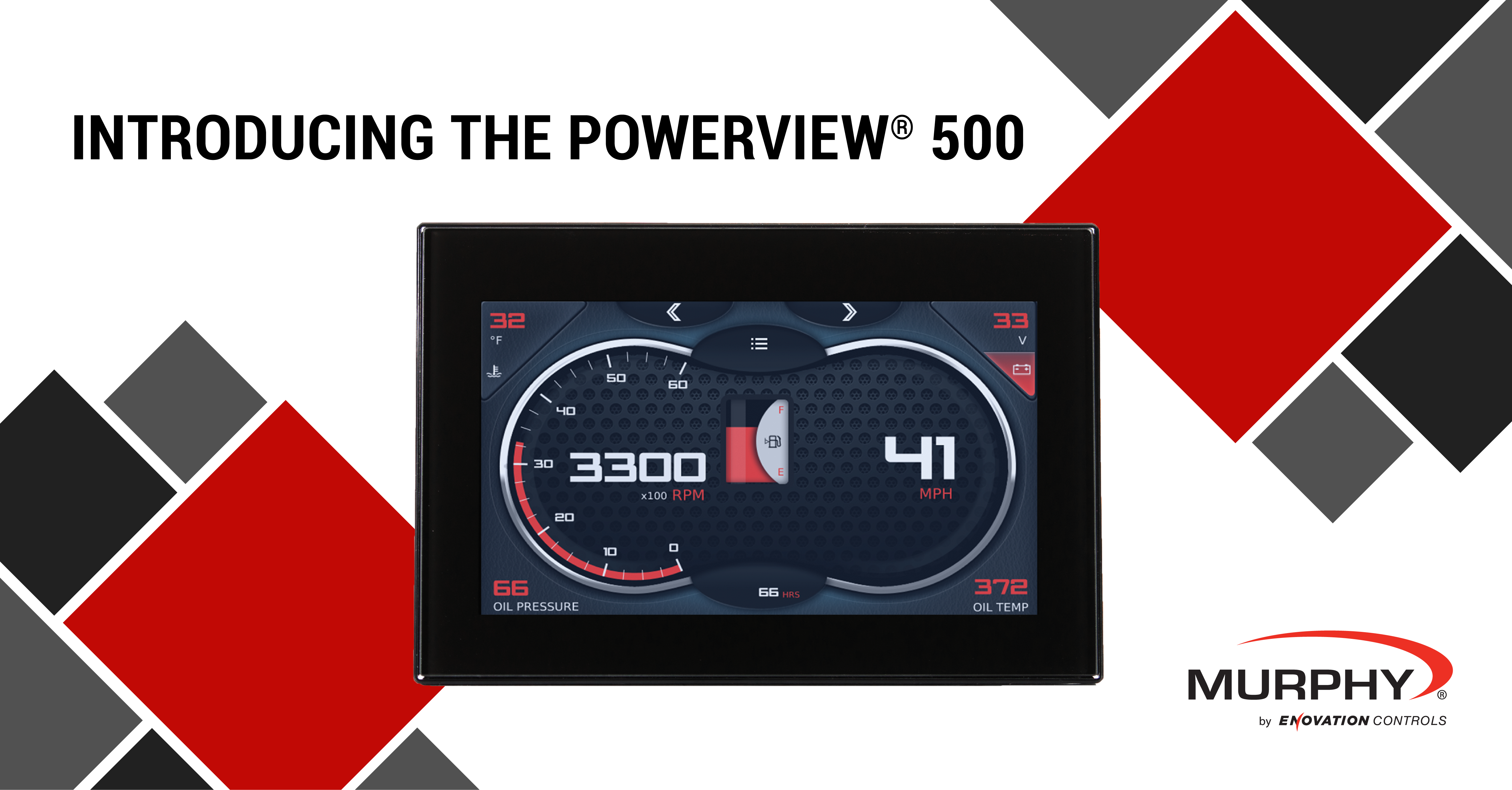 Tulsa, Oklahoma, USA – Enovation Controls is proud to announce the release of the PowerView® 500, the compact 5" glass-front display in the PowerView family of high-performance displays. The new PV500 delivers bright, vivid graphics with a high-speed processor. The PV500 includes the rugged reliability customers have come to expect from the PowerView family of displays. An optically bonded display with a projected capacitive (PCAP) touchscreen allows a user to operate their machine and display with gloves while providing unmatched performance in the harshest conditions. The PV500 offers all the monitoring and application control from a compact unit allowing seamless integration for OEMs and integrators looking to give their machines a facelift within confined spaces.
Bring life to your equipment small and large by visualizing engine and application modules on the screen. Powered by a 1GHz high-speed processor, the PV500 is optimized to boot-up quickly and can seamlessly run intensive applications, high-quality graphics and animations. At 800 x 480 pixels with 24-bit color, on-screen graphics are crisp and bright on the PV500. Ample storage is available on the PV500 with 8GB of flash memory for data logging, graphics and more. Connectors are 4 standard molded-in Deutsch® 6 pin DT series one of which is dedicated for a mating USB connector for programming or exporting data.
The PV500 ships with a bootloader only. To bring an application to life on the display, integrators will need to leverage Enovation Control's renowned configuration and application development's expertise or use the powerful PowerVision Configuration Studio 4.0 software. PowerVision Configuration Studio 4.0 is available exclusively via SPARK Software Manager. Programmers can take full advantage of the features such as a built-in library for CAN messages, fast deployment, graphics-over-video input overlay and many more PowerVision applications.
Additional features and benefits of the PowerView 500:
Viewable in full sunlight with optically bonded, anti-glare screen
Supports J1939 and proprietary messaging with two CAN ports
Glove-touch PCAP panel
Real-time clock with battery backup
Includes (4) ports of I/O connectivity (1 x analog input, 1 x digital input and 2 x low side 500mA digital outputs
Complies to CE mark per 2014/30/EU (EN 61326-1 & EN 60945)
Complies to ISO 13766