Enovation Controls Earns 2019 Great Place to Work Certification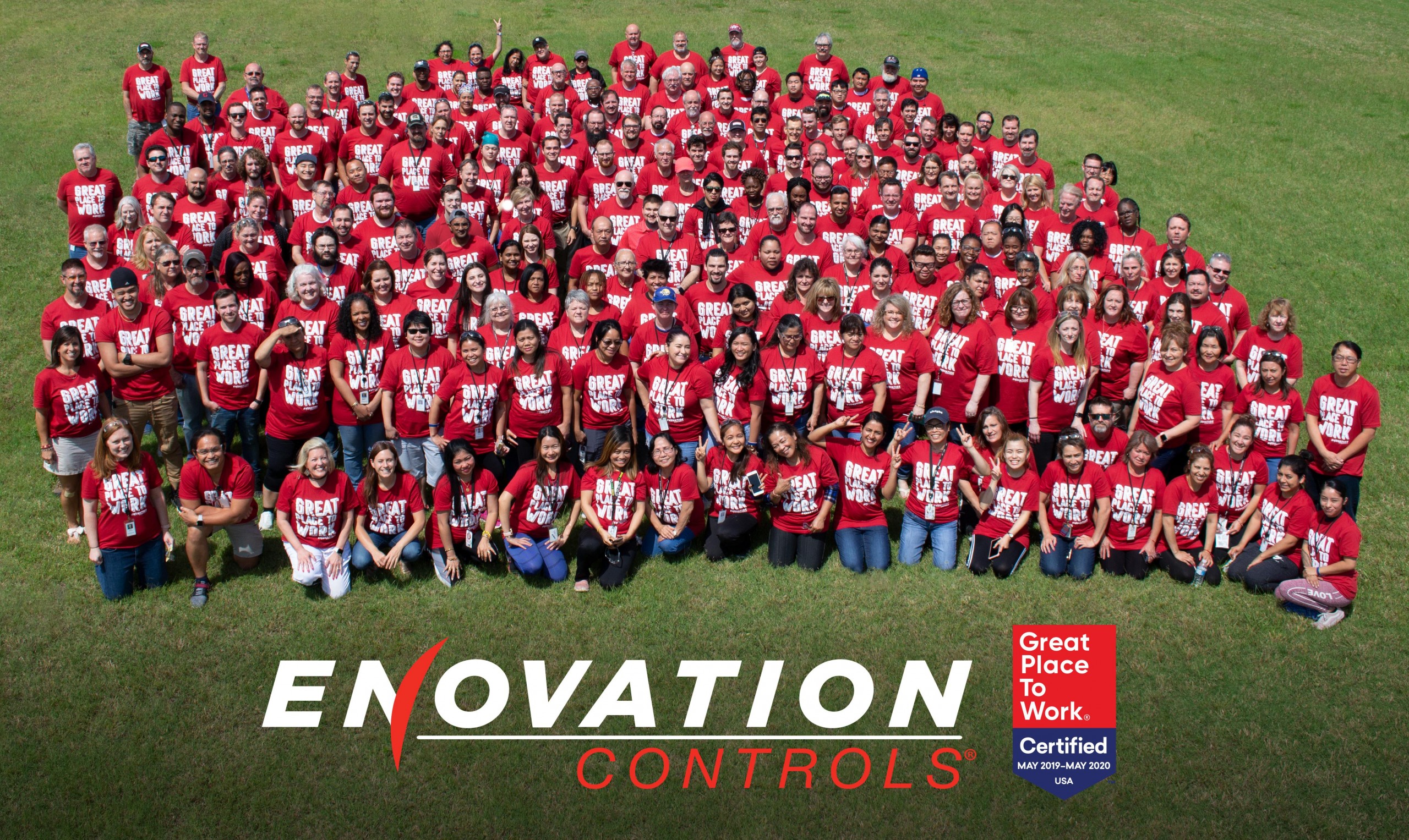 TULSA, Oklahoma, May 31, 2019 — Enovation Controls, a leading global provider of electronic controls and displays for diverse markets, is pleased to announce that it has become Great Place to Work-Certified™. Great Place to Work is the global authority on workplace culture, employee experience and the leadership behaviors proven to deliver market-leading revenue and increased innovation.
The certification is based on the results of an anonymous employee survey that focused on company culture, challenges, communication and leadership. Using validated employee feedback gathered with Great Place to Work's rigorous, data-driven methodology, the certification confirms nine out of 10 employees have a consistently positive experience at Enovation Controls. For more results, see Enovation Controls' results overview on the Great Place to Work website.
"The official recognition of Enovation Controls by Great Place to Work confirms what we know and love about our company" says Jinger McPeak, President at Enovation Controls. "At Enovation Controls, we live our culture and core values every day and believe this drives our success. Our team continues to be relentless in pursuit of our goals. I love the wins and the challenges we conquer together. It is truly amazing to be a part of this environment and this team. We look forward to opportunities to bring more people into our company."
"We congratulate Enovation Controls on their Certification," said Sarah Lewis-Kulin, Vice President of Best Workplace List Research at Great Place to Work. "Organizations that earn their employees' trust create great workplace cultures that deliver outstanding business results."
Enovation Controls Employees' Great Place to Work Survey Results
92% of employees say Enovation Controls is a great place to work.
98% of employees say when you join Enovation Controls, you are made to feel welcome.
96% of employees say people at Enovation Controls care about each other.
96% of employees say people at Enovation Controls are given a lot of responsibility.
96% of employees say they are able to take time off from work when it's necessary.
95% of employees say they feel a sense of pride when they look at what Enovation Controls accomplishes.
About Enovation Controls
Enovation Controls is a fast growing and innovative manufacturer of electronic controls and displays for diverse markets. We are an international leader in fully-tailored solutions for engines, engine-driven equipment and specialty vehicles with a broad range of displays, controls and instrumentation products. With an internationally diverse team of over 300 employees, we serve customers around the world with global sales, manufacturing and engineering operations. Enovation Controls also partners directly with OEMs and supports a worldwide network of authorized distributors and system integrators. Visit us at www.enovationcontrols.com and follow us on LinkedIn, Facebook and Instagram.
About Great Place to Work
Great Place to Work (GPTW) is a global people analytics and consulting firm that helps companies of all sizes produce better business results by focusing on the work experience for every employee. GPTW research shows there's a clear and direct relationship between employee engagement and financial performance. Over the past 25 years, GPTW has captured the views of more than 100 million employees globally, helping organizations around the world identify and build high-trust, high-performance cultures. Through their Certification programs, GPTW recognizes outstanding workplaces and produce Fortune's annual list of the 100 Best Companies to Work For, as well as a variety of other Best Workplace rankings in the United States and in more than 60 other countries.