Core Values: A Year in Review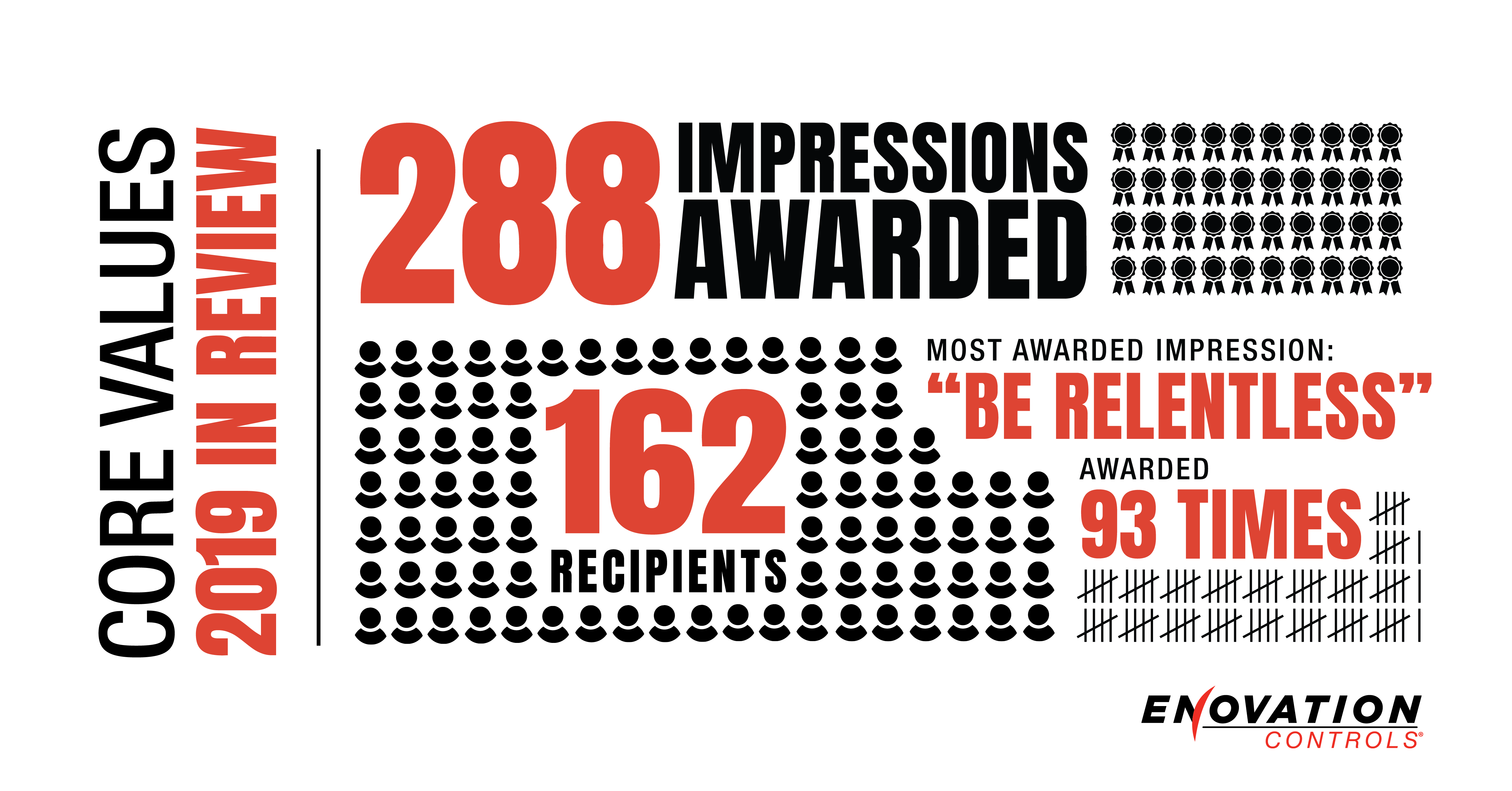 At Enovation Controls, our core values are at the center of everything we do. At every level of the company, we track and recognize when an employee is representing a core value at work, in their personal lives or in their community and award it as an "impression." An employee can be recognized for one of our six core values: Clear a Path, Be Relentless, Question Everything, Challenge Convention, Enrich Lives and Do the Right Thing. Every month, based on the impressions from the previous month, we recognize one or more exceptional employees by awarding them with the Core Value Recipient award at an all-company meeting we call Overdrive.
In 2019, 288 impressions were awarded by employees recognizing other employees for their dedication to the company's values. Be Relentless was the most awarded core value of the year. In 2019, employees were recognized for creating and implementing new and improved processes, attacking issues head on to create solutions and going the extra mile to help each other and our customers succeed.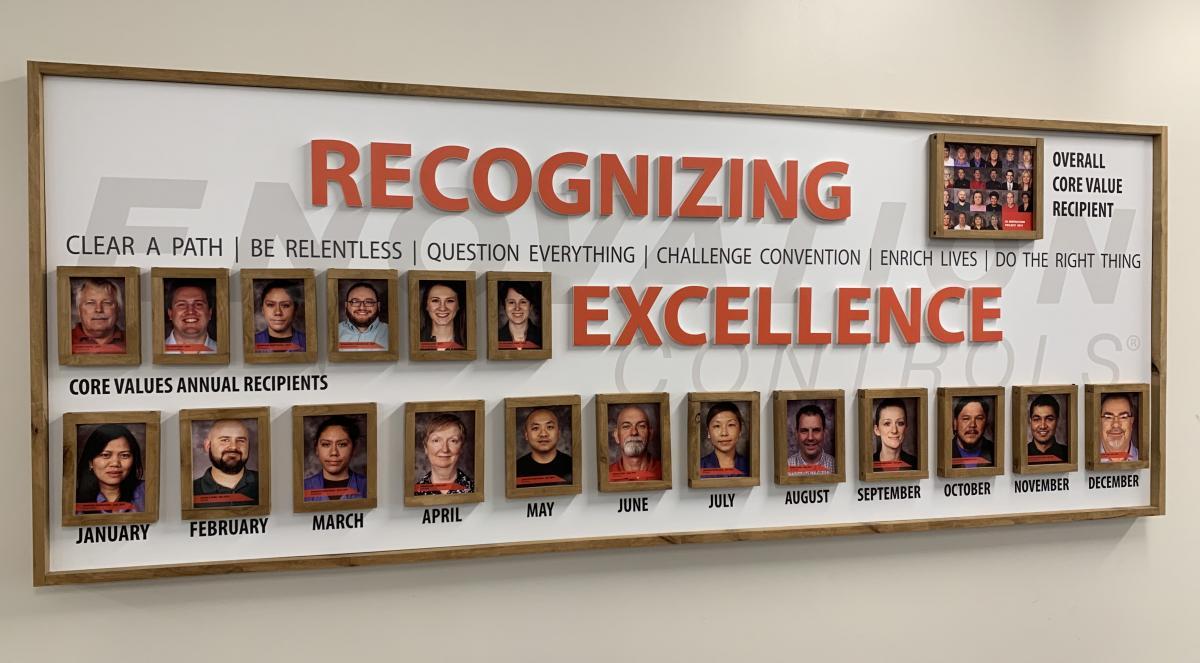 "Our Core Values are the foundation of our business. They keep us true to ourselves and accountable to each other," Human Resources Director Teri Smith said. "Our Core Values are present from the beginning of our hiring processes through performance management and our day-to-day operations. Our Core Values give us the groundwork to succeed in business and our personal lives. They become a part of us."
To find out which core value you represent the most, take our Core Values quiz, and check out our Careers page to learn how you can leave an impression at Enovation Controls.