Why You Need an IP69K-Rated Display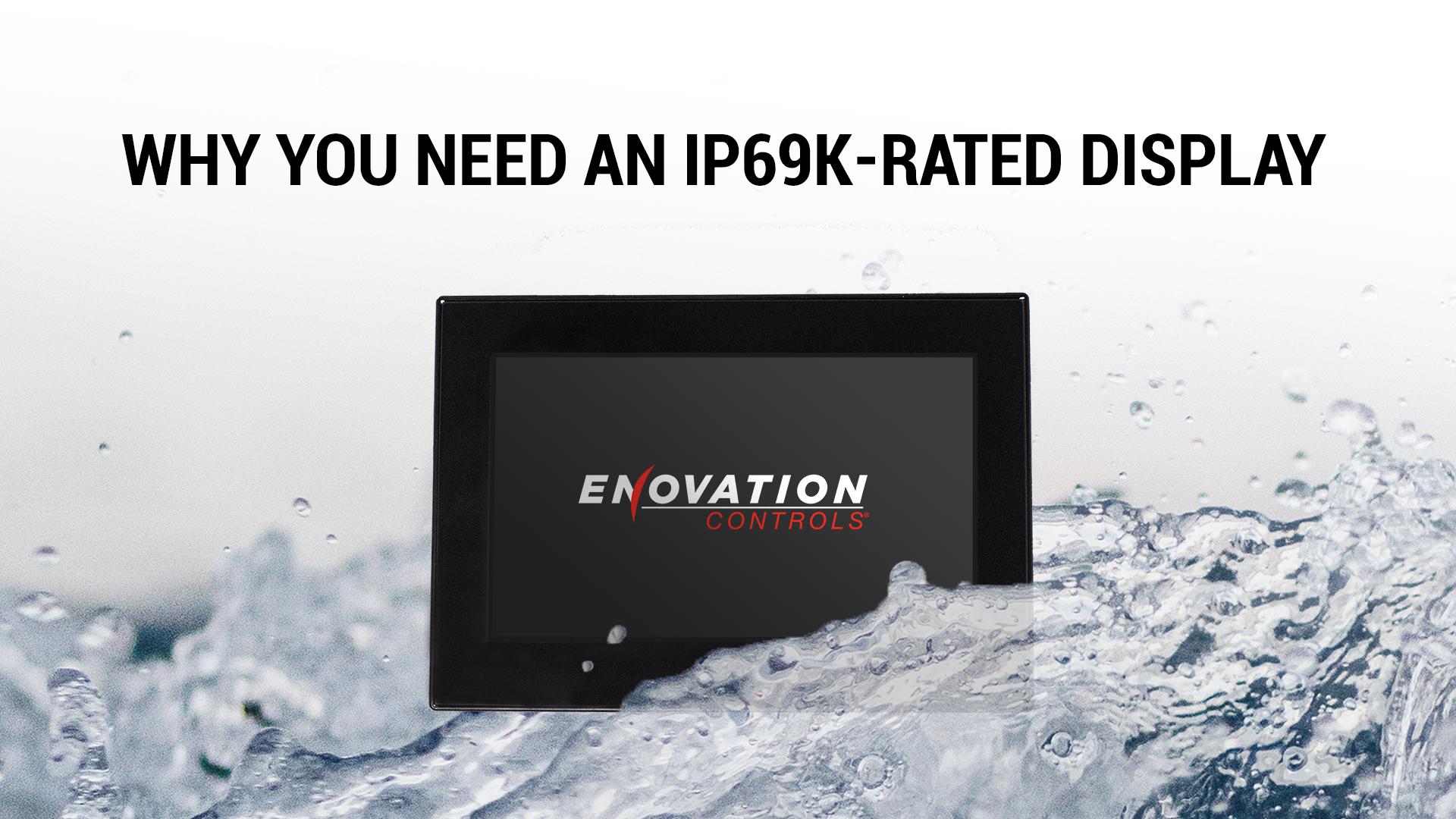 Many of our customers choose IP67-rated Murphy PowerView® displays for their strong protection against weather, dirty environments, and extreme temperatures, but when do you need an even tougher display?
First, let's clarify what makes a display "tough." One way is the IP or Ingress Protection rating. IP ratings like IP69K specify the extent of protection an electrical enclosure has against environmental conditions using two separate scores for physical and liquid protection. The first score (in this case a 6) refers to the protection against solids on a scale of one to six, with six being the best. The second score (in this case 9K) is the protection against liquids on a scale from one to 9K. Ingress protection ratings are awarded based on performance tests outlined in the IEC 60529:2013 standard.
All the displays we offer today already meet the IP67 standard, which means they provide maximum protection against dust and can withstand immersion in 1 meter of water for at least 30 minutes. Our newest display, the Murphy PowerView® 700 (or PV700), meets the higher IP69K rating. IP69K is currently the highest-rated level of ingress protection and it demonstrates protection against entry from high-pressure and high-temperature water jets at various angles that could damage any electrical circuits.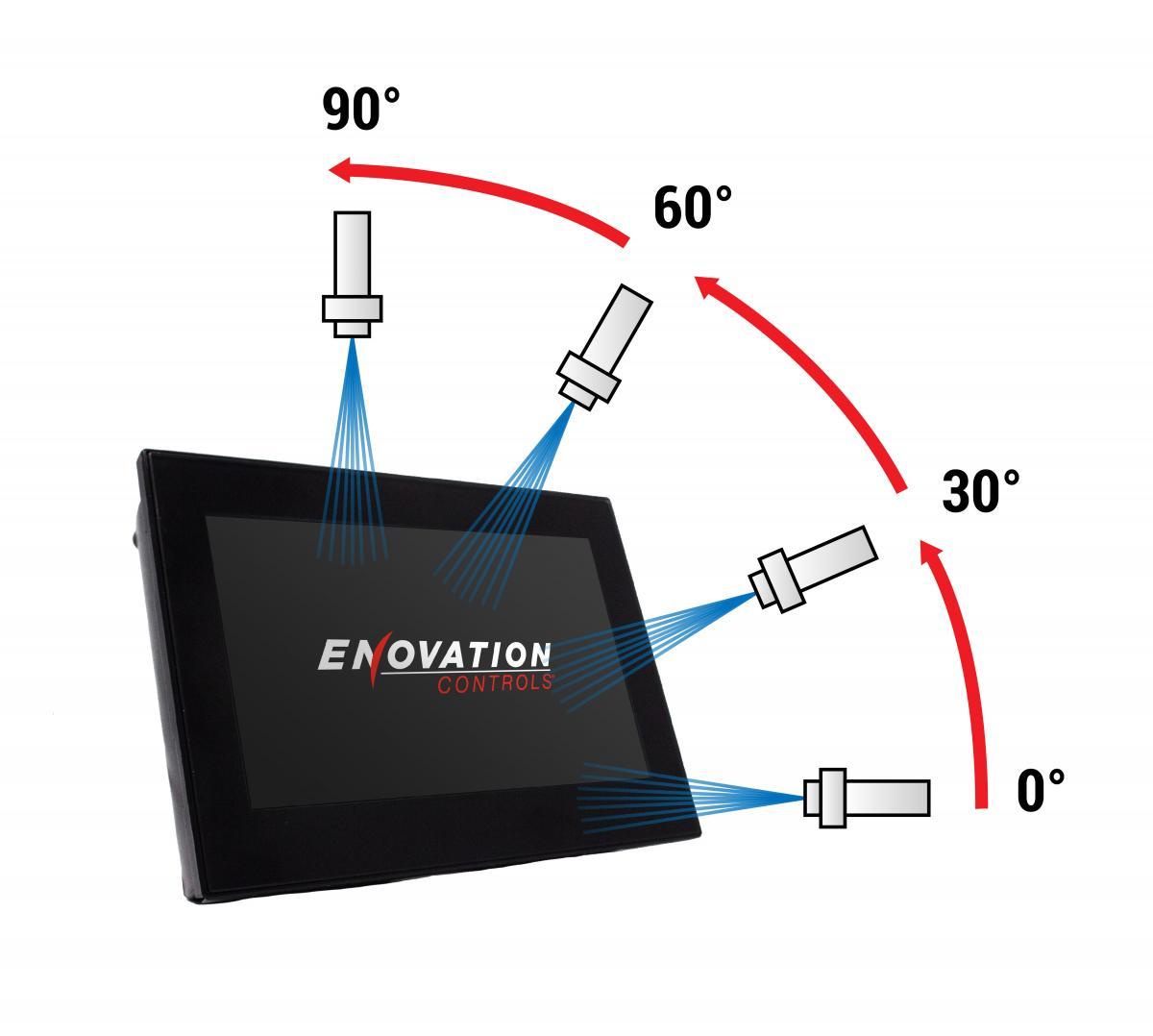 Who needs IP69K? If you have equipment that gets really dirty, the ability to rinse with a pressure washer can make cleanup a breeze. While other displays would fail in that environment and can only be placed in enclosed areas like a cab, our IP69K-rated displays can be mounted anywhere. This lets equipment builders put the right tools in the right place to ensure operators have the perfect amount of information and control to do their jobs well.
Defending your display against the elements is vital for keeping your equipment running smooth. All our displays are hermetically sealed, shielding the inside components from outside debris and liquids. The rigorous testing our displays endure allow us to hold our displays to a high standard, providing you with the reliability you need for your equipment. With an IP69k-rated PowerView display, there's no need to worry about keeping control in the most extreme environments and washing everything down when the job is done.
The IP69K-rated PV700, is a durable 7-inch display for applications in off-highway markets, recreational, specialized vehicle and mobile equipment markets. The PV700 is the ideal fit for equipment in ultra-rugged environments such as construction, oil drilling and outdoor recreation. From aerial work platforms and emergency vehicles to power sports vehicles, the PV700 is compact yet powerful to meet the requirements of rugged equipment with the infotainment features users' demand. Compact yet powerful, the full-color PV700 configurable display integrates vital engine, transmission, and diagnostic information for any piece of equipment. With a glove-friendly touch screen and ultra-bright sunlight visible LCD, the PV700 is always ready for work. Whether you're launching a new project, or upgrading an old one, the PV700 sets a new standard for HMI durability with best-in-class performance and support.
Note: For mounting options and recommendations, please refer to the PV700 Installation Manual
For more information about Enovation Controls and our PowerView edge-to-edge displays, visit: enovationcontrols.com/displays/powerview-edge-to-edge-displays/ or contact your Murphy Sales Representative.