PowerView® 780B, 1100 and 1200 Added to Murphy Display Lineup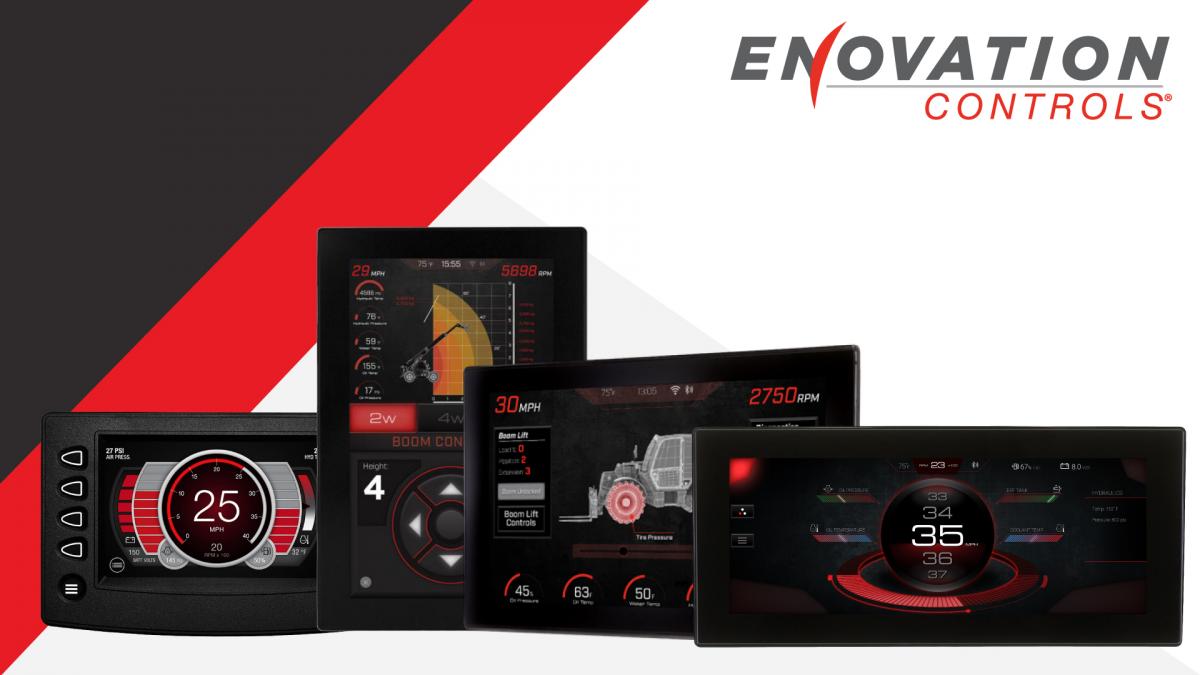 Enovation Controls is proud to announce the release of the PowerView® 780B, PowerView® 1100 and PowerView® 1200: the latest entries in the Murphy PowerView family of high-performance displays. All three new displays deliver bright, vivid graphics with a high-speed processor and the same rugged reliability customers have come to expect out of the PowerView family of HMI products. All three models are also available with a touchscreen designed for use with gloves and unmatched performance in the harshest conditions. The new PV780B, PV1100 and PV1200 are the best-in-class choices for OEMs and integrators looking to give their operators the best equipment experience.
The PowerView 780B is a 7-inch display with all the features of the previous generation PV780, allowing seamless integration for OEMs and integrators looking to give their operators the best solution for their application. The PV780 is available in both non-touch and touch variants.
The PowerView 1100 is a large 10.6-inch feature-packed display and is available with touch in portrait and landscape orientations. The high-resolution display affords unmatched performance for a rich user interface. 
The PowerView 1200 is 12.3-inch ultra-wide-format display (8:3 aspect ratio) available in both non-touch and touch variants. With the PV1200, integrators can replace their gauge clusters with a wide display that allows visibility of multiple application modules.
Powered by a 1.5GHz high-speed processor, the PV780B, PV1100 and PV1200 boot-up quickly (in five seconds or less) and can seamlessly showcase high-quality graphics and animations for a rich user experience. On-screen visuals are further enhanced by a 1000-nit, 24-bit color display with wide viewing angles and anti-glare surface. The new PowerView displays are equipped with 8GB of flash memory for data logging, graphics and more. All three displays share the same base set of common connectors and I/O that includes two 23-pin AMPSEAL connectors and a dedicated USB connector provided for easy programming or data storage.
The PV780B, PV1100 and PV1200 are configured with the powerful PowerVision Configuration Studio® software to bring your application to life on the screen. In addition, integrators can leverage configuration and application development expertise from Enovation Controls and our capable network of authorized solution providers. Programmers can take full advantage of the displays' rich new features such as graphic overlays on video inputs, faster deployment via differential loading, offline script compilation and more with PowerVision Configuration Studio versions 2.9 and above.
About Enovation Controls
Enovation Controls is a leading global provider of electronic control, display and instrumentation solutions for recreational and off-highway vehicles, stationary equipment and power generation applications. Enovation Controls serves these markets and more with a portfolio of products under the Murphy, Zero Off and High Country Tek brands. For more information about Enovation Controls, please visit our website at www.enovationcontrols.com.