Core Values Spotlight: Safety First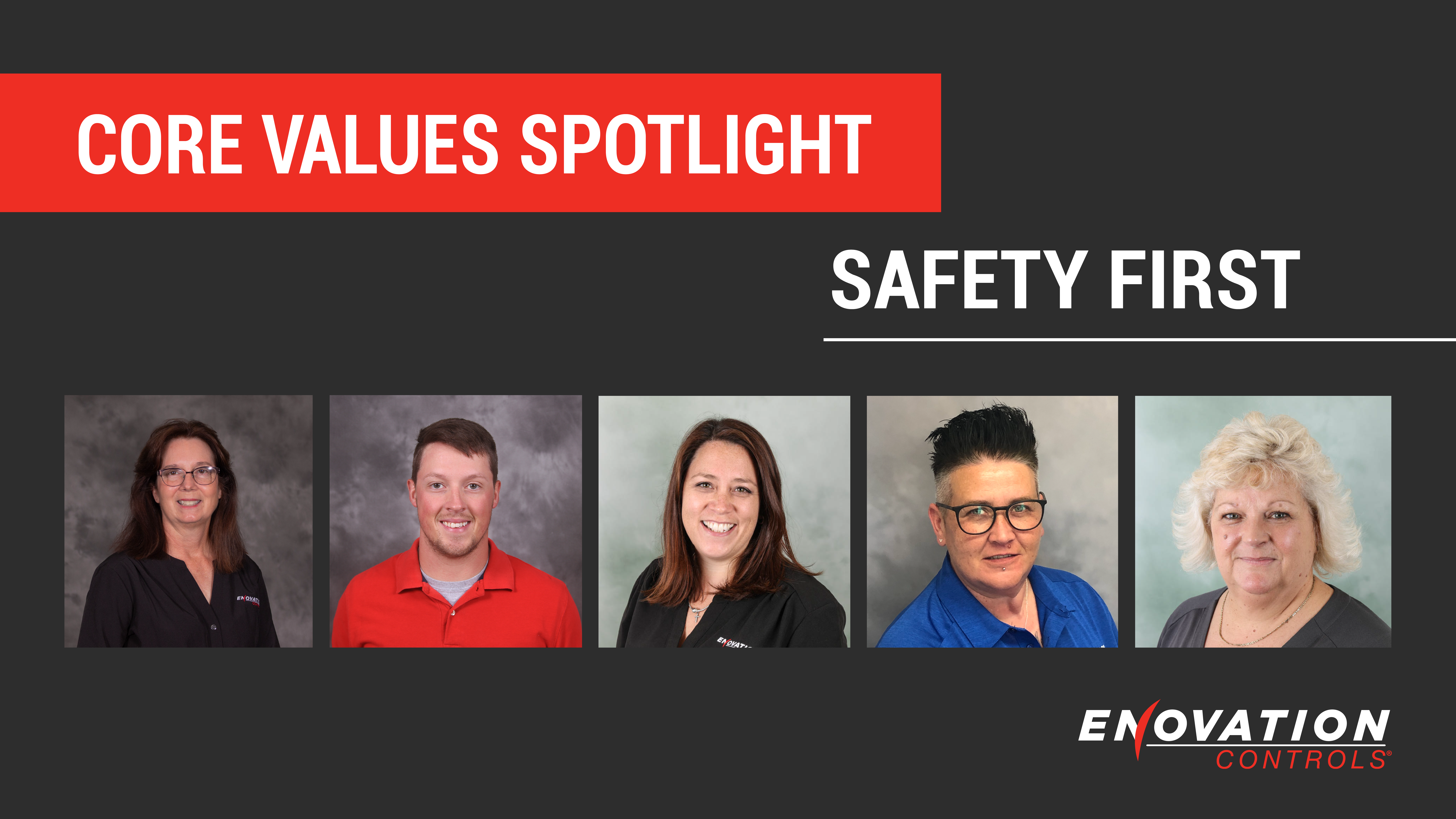 At Enovation Controls, our core values guide how we operate and behave as a company. So much so, that we have a recognition program to acknowledge and honor employees when their actions align with one of our six core values. As a part of this recognition program, employees can award each other with "impressions" when they notice another employee representing a core value.
For this core values spotlight, we couldn't pick only one impression to highlight.
Several Enovation Controls employees received impressions for "Enrich Lives to Unleash Potential," "Do the Right Thing to Live in Integrity" and "Challenge Convention to Change the Game" for their efforts during the pandemic. Their actions encompass many of our core values and have truly made a difference in how we have navigated through Covid-19 as a company.
The employees we would like to highlight are Claire Morgan, Natalie Davies, Mandy Robinson, Renee Hofener and Austin Pierce. In the past two months, these employees have gone above and beyond their job descriptions to make sure Enovation Controls employees are following the most up-to-date safety guidelines for Covid-19 prevention. The health and safety of employees is our top priority, and these employees have helped protect the wellness of their coworkers and the health of the company.
At our UK office, Alice Scott nominated Claire Morgan, Natalie Davies and Mandy Robinson for Challenge Convention to Change the Game. "Claire, Mandy and Natalie have been absolutely amazing at ensuring we seamlessly transition from working in an office to working from home; providing assistance no matter the time of day and even allowing us the opportunities to keep ourselves safe at home. This isn't ideal of course, but nobody has taken it in a negative way – instead we are challenging the convention of office working and trying our best to push forward."

In Tulsa, Lauren Wagers nominated Austin Pierce for Be Relentless to Win. "I have watched, from the very beginning of Covid-19 coming to the States, Austin go above and beyond to keep us all safe. He's always kept up with the WHO and CDC to make sure he's aware of what the current guidelines are, and he's always been one step ahead with organizing cleaning events for our buildings and making sure we have the stock and materials we need to succeed. His demeanor and attention to detail have helped to keep everyone calm and forward moving during these trying times."
Austin hasn't been doing all of this alone, he's also had help from Renee Hofener. Together, they have planned and implemented rigorous safety protocols for our employees and both the office and manufacturing buildings. Their prepared and positive attitudes have been crucial during this time.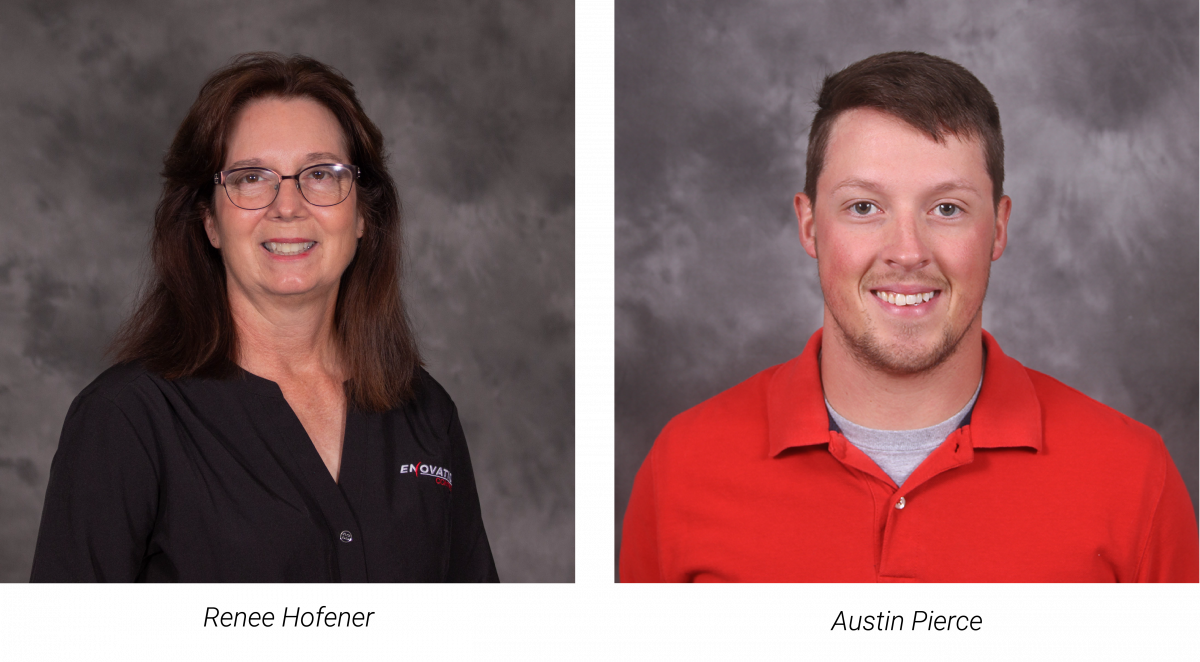 Austin also nominated Renee Hofener for an impression for her effort to Do the Right Thing. "Renee has worked very hard in keeping the company healthy in the virus epidemic. She has gone above and beyond helping safety find disinfecting supplies and has helped keep the facility clean and sanitary. I am truly grateful to have her helping to 'Do the Right Thing' for our work community."
We want to extend another thank you to all those involved with the company communications, planning and protocol put in place to keep our employees and community safe. Our steadfast commitment to our company's core values has allowed us to better handle the uncertainties of this time and have truly made us stronger. By holding true to these values, we have confidence in our employees and leadership to make the right decisions.