Core Values: A Year in Review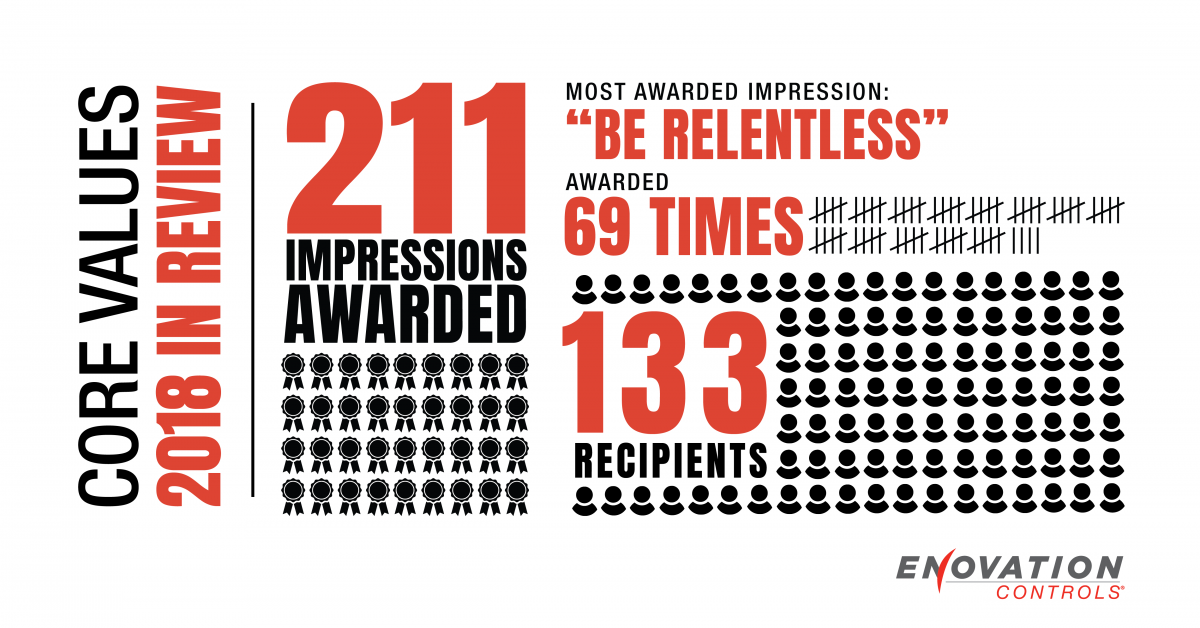 We talk a lot about core values at Enovation Controls. These values inspire every company decision and define who we are. Our employees display these core values every day, and we never want to miss an opportunity to celebrate their dedication.
Our Impressions program does just that. If someone sees an employee representing one of our core values, they can go online and submit an "impression" to recognize their fellow employee for their hard work. Any employee can be recognized with an impression when they Clear a Path, Be Relentless, Question Everything, Challenge Convention, Enrich Lives, or Do the Right Thing. Each month a team of reviewers evaluate the impressions from the previous month and honor one or more stand-out employee with a Core Values Award at an all-company meeting.
In 2018, a total of 211 impressions were awarded by employees—Be Relentless was the most awarded. Last year, employees were recognized for finding solutions to problems, implementing new systems and tirelessly going above and beyond to meet deadlines, help fellow employees, improve our customer experience and more.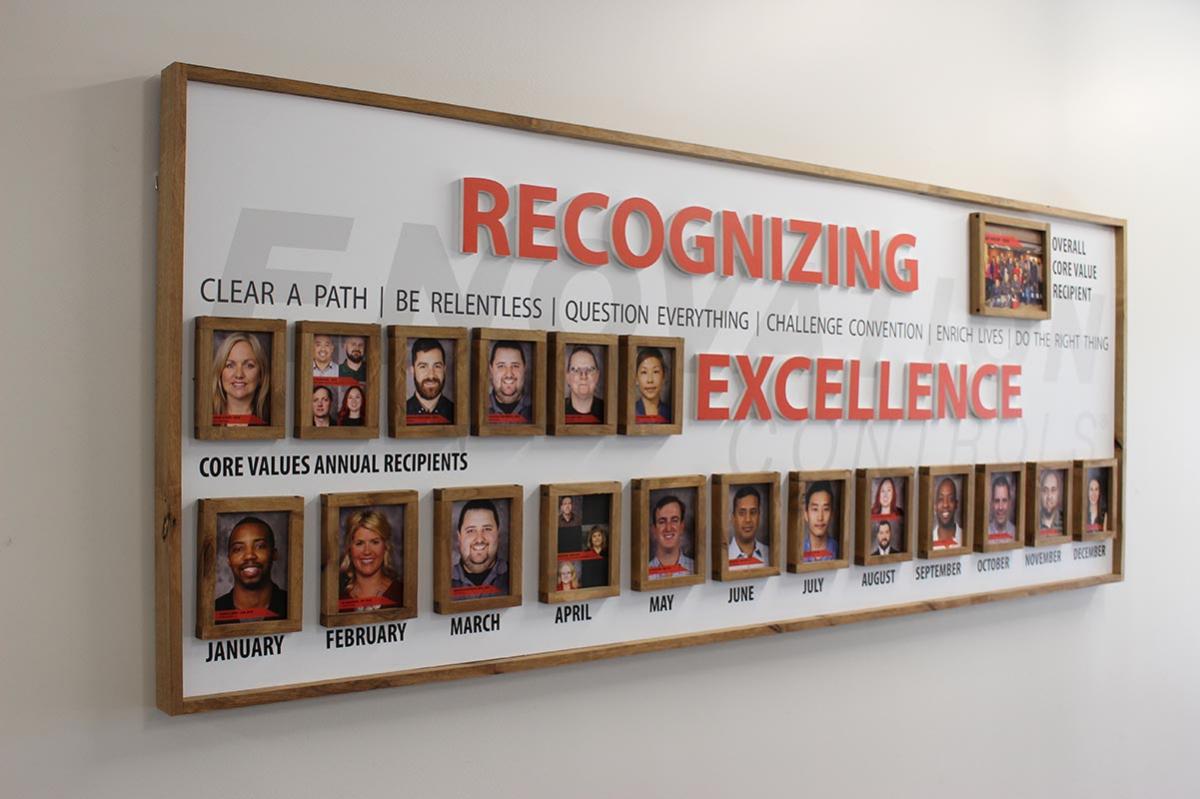 "The Impressions our employees give to each other have elevated our culture to include recognition for exhibiting our Core Values," said Human Resources Director Teri Smith. "It has helped to promote a feeling of pride in 'Doing the Right Thing' and gives us the opportunity to thank the employees for all they do to make our company a success."
To find out which core value you represent the most, take our Core Values quiz, and check out our Careers page to learn how you can leave an impression at Enovation Controls.