Enovation Controls in Action: Ferris Mowers
Enovation Controls in Action is an ongoing series highlighting innovative customer applications of Enovation Controls products. Have a project you want to recommend? Click here to let us know!
For their new Ferris IS 6200 commercial zero turn mower, Briggs & Stratton worked with Enovation Controls to help them take their on-board control system to the next level. Using a version of our 4.3-inch color PowerView 485 display, the new interactive system allows operators to monitor the performance and operation of the mower. The display also ensures that safety interlocks and mower components are properly engaged with visual fault indicators for the safety of operators and long-term life of the mower.
"The Enovation Controls digital display on our Ferris IS 6200 commercial zero turn mower is a premium and versatile display platform that has made it simple for our users to use and maintain their machine for top-notch performance. Plus, the display has excellent showroom appeal and is a perfect differentiator from our competitors in delivering added value to our end-users."
Joe Ferris, Ferris Product Manager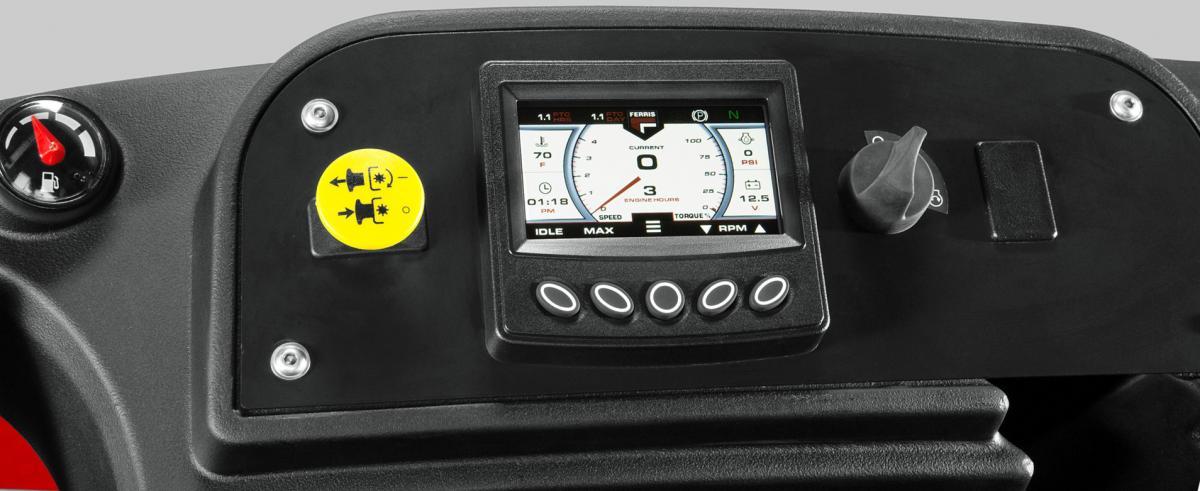 Looking for ways to add value to your next project? Contact our sales team to learn how Enovation Controls is ready to put your application into action.